1038-2 Replace those old wallowed out, leaking Hyatt Model T bearings with these time-tested modern Model T Ranch Type 1 Outer Rear Wheel Bearings. These bearings slip right into the axle housing. Modifications are not necessary. The bearing has a grease seal at each end and an O-Ring to seal the body to the axle tube housing.
NOTE: The weight of the car is transmitted through the Ford axle.
You will receive a set of TWOType 1 Outer Rear Wheel Bearings.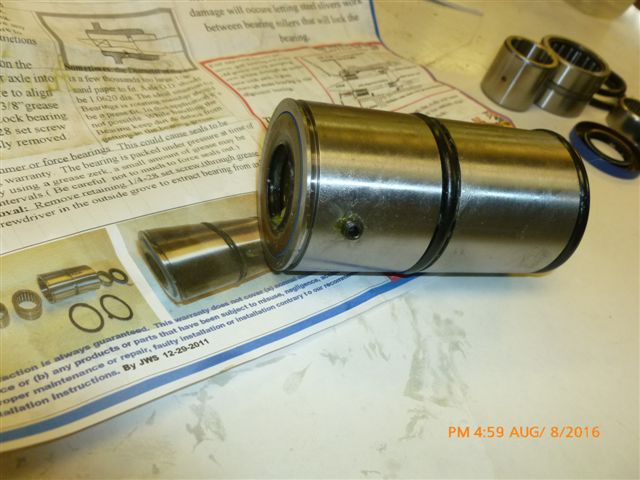 Price for Each: $350.00
Shipping: $11.00 *