1037-2 Is your rear end loose? Does your rear end rattle and grind? If you answered yes, replace your inner carrier bearings with Model T Ranch sealed modern roller bearing assembly. Our Inner Carrier Bearings use a large O-Ring on the body that fits in the bore to keep differential grease from leaking into the axle tubes. This bearing is lubricated with rear end grease. Requires turning the axle to 1.061 diameter.
Two are required for a standard rear end, and one for a Ruckstell.
You will receive a set of TWO Inner Carrier Bearings.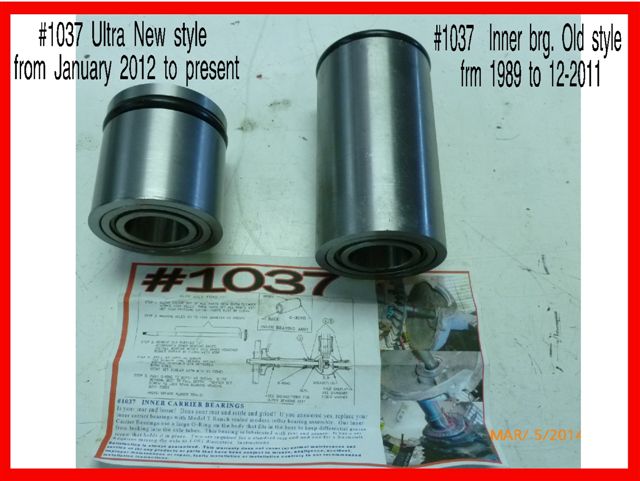 Price for Each: $246.00
Shipping: $11.00 *